My Blog
Madame's personlige blog // Madame's personal blog
Den som venter længe venter ikke forgæves....
Madame Helene bestilte i august flere møbler fra Style Fetish... for at gøre den nye dungeon færdig manglede en briks og et afstraffelses podie.
Men det var ikke nok... det blev også til en fræk "queening" stol for du kan blive spændt fast og nyde synet til Madame nedefra.. måske smage de gyldne dråber eller måske skal du bare tilfredsstille Madame med din tunge.
Nu er der ikke langt igen for at dungeon er helt færdig blot en hospitalsseng - men der er rig lejlighed til at lege de vilde bizarre frække lege.
Tør du ?
Efter en dejlig seance med min slave i dag kiggede jeg i min samling
af latex dragter.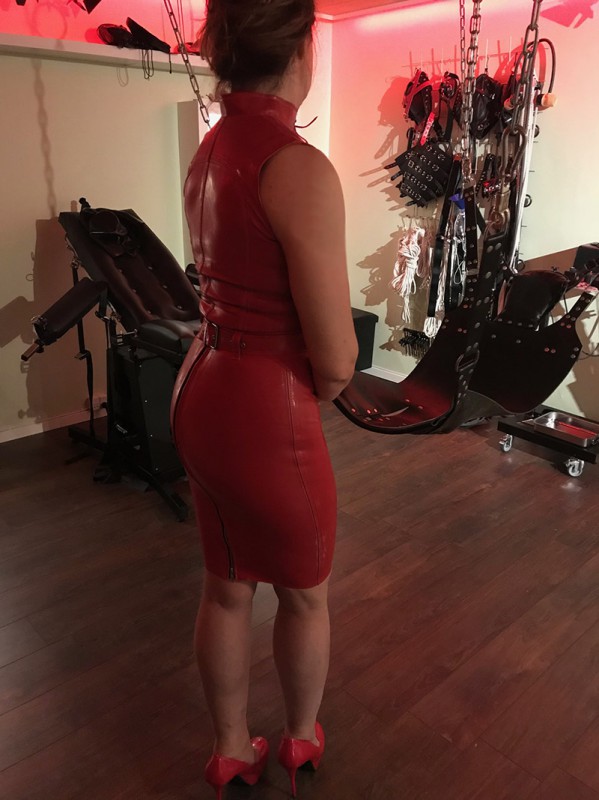 Jeg fandt en dejlig stram "pencil" skirt jeg ved han elsker at se mig i.
Glæder mig til at dominere og se det grådige begær på alle 4 når han kigger på mine
linier langs med kroppen og er parat til at modtage mine lyster, mine gyldne dråber,
eller hvad jeg nu synes han fortjener. Hvis noget....
Finally opened the doors to my new dungeon where Madame Helene is available for sessions.

I am decorating my newly renovated studio with exceptional opportunities to meet Madame for
a great playsession. You can enjoy all perverse and naughty games I love to play with my guests.
My studio is located centrally just 10 mins outside Copenhagen in Hvidovre and is easy accessible using public transportation,
or you may park right outside in a very discrete parkingspot.
Madame is looking forward to your visit - please remember appointment is a must via email: This email address is being protected from spambots. You need JavaScript enabled to view it.